Pairing Italian Cheeses
with Wonderful Wines
Here Are Some Suggestions
to Make the Perfect Match!
Pairing Italian Cheeses with just the right wines (preferably Italian if possible) is half the fun of planning a wine and cheese party, an after dinner cheese course or even a grand Ultimate Cheese Course party for some special friends.
---
---
---
Subscribe to the Gourmet Cheese Detective's newsletter the Caseo-Files!
Get a monthly slice of what's new in the world of gourmet cheese delivered right to your in-box. It's Free (and delicious)!

If you have a local wine shop with a friendly, helpful and knowledgeable owner, by all means take advantage of his expertise. Tell him which Italian cheeses you have selected and he can work with you to come up with a few Italian wines that are great partners for the cheeses, and which fit your budget too. If you don't have a local wine shop and have to depend on the long supermarket aisles of wines ... don't despair. I have some helpful suggestions here to guide you. Once you have tried a few different wine and cheese pairings you will feel more comfortable in your next selections. And it won't hurt if you take my suggestions along with you to the wine shop or liquor store as a handy reference tool.
Regional pairings will almost always work well ... such as Robiolo type cheeses from the Piedmont of Italy paired up with some robust Piedmont red wines or a Sicilian chardonnay or a Sicilian red with a Sicilian cheese like Ragusano. Some cheeses can partner well with a fairly wide variety of reds and whites ... as well as with champagne or prosecco and some of the fortified/dessert wines like port, madeira and sauternes (Gorgonzola, Parmigiano-Reggiano, Piave). The more you pursue your cheese sampling - the more you will learn about the versatility of both cheese and wine.
Here is a short list of recommendations which can serve as a starting point for Pairing Italian Cheeses with Wines.
---
---
Assorted Italian Cheeses


An assortment of four cheeses that are typical of four distinct regions of Italy: Provolone Piccante, Grana Padano Stravecchio, Mountain Gorgonzola and Pecorino Toscano. Each cheese is an 8 ounce package (2 lbs total). Click on the image to order your assortment today! - G.C.D.

---
---

Cheese & Wine Pairings

BRA

Red wines: Barbaresco, Barolo, Dolcetto, California Cabernet Sauvignon, Beaujolais cru


CANESTRATO PUGLIESE

Red wines: California Pinot Noir
White wines: Sauvignon Blanc, White Bordeaux (Sauvignon Blanc Blend)


FONTINA VAL D'AOSTA
Red wines: Chianti (Sangiovese grape), Barbera d'Alba, Barolo and Barbaresco (all from Nebbiolo grape)
White wines: Chardonnays from California and Northern Italy, California Pinot Blanc
GORGONZOLA

Red wines: California Cabernet Sauvignon
Fortified/Dessert wines: Port, Madeira, Sherry, Sauternes
Sparkling wines: Prosecco


GRANA PADANO

Red wines: Lambrusco, Barolo, Barbaresco, Brunello


MOZZARELLA DI BUFALA CAMPANA

Red wines: Chianti


PARMIGIANO-REGGIANO

Red wines: Barolo, Barbaresco, Brunello, Lambrusco, Chianti
White wines: Pinot Grigio
Fortified/Dessert wines: Port, Dry Sherry
Sparkling wines: Brut Champagne, Prosecco


PECORINO SARDO

Red wines: Chianti, Merlot

PECORINO TOSCANO

Red wines: Chianti, Brunello, Barbera d'Alba, California Merlot
White wines: Pinot Grigio, Riesling


PIAVE

Red wines: Big Tuscan reds, Valpolicella, California Merlot, California Zinfandel
White wines: Chardonnay, Gewürztraminer, Riesling
Fortified/Dessert wines: Sauternes (Semillon)


RAGUSANO

Red wines: Sicilian reds like Nero d'Avola (similar to a Shiraz)
White wines: Sicilian Chardonnay


RICOTTA SALATA

White wines: Fumé Blanc
Sparkling wines: Prosecco


ROBIOLA DI ROCCAVERANO

Red wines: Robust reds from Piedmont regions
White wines: Gavi from Piedmont region, Northern Italian Chardonnay or California Chardonnay, Sauvignon Blanc
Fortified/Dessert wines: Port, Madeira


TALEGGIO
Red wines: Northern Italian reds from Nebbiolo grape such as Barolo - and Barbera grape such as Barbaresco, Dolcetta d'Alba
White wines: Sicilian Chardonnay, Gewürztraminer, Pinot Grigio, Sauvignon Blanc
Check out the links below for more wine and cheese pairings (British Cheeses with Wine, Ales and Ciders ... and ... French Cheeses with Wine and ... American Cheeses with Wine).
---
---
Need a Cheat Sheet?


The Wine and Cheese Pairing Wheel features 40 cheeses and the wines to pair with them. Quickly answer the question, "What cheese goes with what wine?" Perfect for last-minute entertaining that needs to look like you planned for weeks! Click the image to order today! - G.C.D.




---
---
Go to Main Italian Cheeses Page

Go to Italian Cheeses A to M

Go to Italian Cheeses N to Z

Go to Pairing French Cheeses and Wine

Go to Pairing British Cheeses with Wine, Ales and Ciders

Go to Pairing American Cheeses with Wine


---
HOME
› Pair Italian Cheeses
---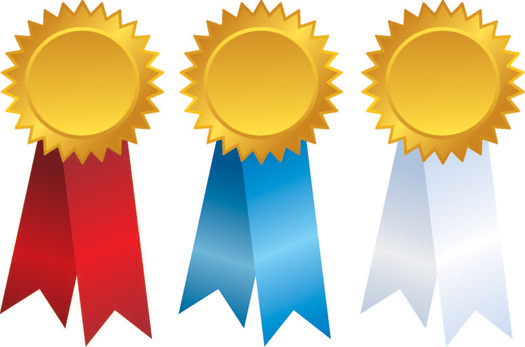 Looking for something specific on GourmetCheeseDetective.com? Enter your request below:


---
Follow The Gourmet Cheese Detective on Twitter: @The_Cheese_Tec
---