Gorgonzola Focaccia Sandwich Recipe

Gorgonzola Focaccia Sandwich Recipe with Scotch Sirloin Steak and Beef Tomato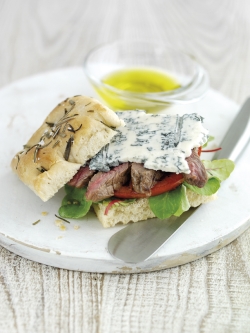 This Gorgonzola Focaccia Sandwich recipe is an Italian twist on a classic steak sandwich and is so simple to make. The recipe combines Gorgonzola cheese, a product of Protected Designation of Origin (PDO) with Scotch Sirloin Steak, a product of Protected Geographical Indication (PGI). Simply marinate and fry the steak. Bake the focaccia rolls and finish with salad, beef tomato and plenty of Gorgonzola piccante. Delicious!

Gorgonzola is a high quality cheese guaranteed by production rules with an unmistakable aroma and taste and a history which allegedly dates back to the eighth century. There are currently 40 dairies and over 3,000 farms making milk for the production of Gorgonzola cheese!

By law and tradition, Gorgonzola cheese can only be produced in the following provinces: Novara, Vercelli, Cuneo, Biella, Verbano Cusio Ossola, and the area of Casale Monferrato within the Piedmont region, and Bergamo, Brescia, Como, Cremona, Lecco, Lodi, Milano, Monza, Pavia, and Varese within the Lombardy region.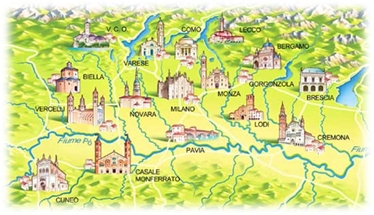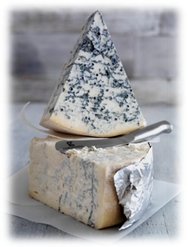 Only high quality cows' milk produced in these provinces may be used to make Gorgonzola and to grant the cheese its PDO certification. PDOs are defined and protected by European Union law in order to defend the reputation of national foods. Gorgonzola has excellent nutritional properties; it is extremely rich in vitamins and minerals such as calcium, iron and phosphorus. It is also a highly versatile product which can be used in a wide range of recipes including appetisers, main courses, and even desserts.
Gorgonzola Focaccia Sandwich Recipe: Ingredients
Serves 2

2 small focaccia rolls
1 tbsp Worcestershire sauce
1 tsp dark soy sauce
black pepper
1 tbsp olive oil
2 x 100g Scotch sirloin steaks, flattened to 1 cm thick
1 beef tomato, sliced
2 tsp horseradish sauce
1 handful mixed baby leaves
40g Gorgonzola piccante
Gorgonzola Focaccia Sandwich Recipe: Instructions
Preheat the oven to 200°C
Marinate the steak in Worcestershire sauce, soy sauce, a good pinch of black pepper and ½ tbsp olive oil for 15 minutes

Meanwhile, bake the focaccia rolls until crunchy


Heat a griddle pan, add a little olive oil and fry the steak for 1 minute a side for medium rare, or 1.5 minutes a side for medium. Leave to rest while you griddle the tomato slices, 1 minute a side


Slice the steak into strips


Slice the focaccia in half, spread with a little horseradish, top with salad leaves, tomato, steak strips and plenty of Gorgonzola piccante

COOK'S TIP
If you can't get hold of focaccia bread, try using Italian ciabatta or seeded rolls

For more information about Gorgonzola visit http://www.gorgonzola.com

CREDITS
Consorzio per la Tutela del Formaggio Gorgonzola
Photography and Reportage: Steve Lee
Recipe and Food Styling: Jocelyn Barker, The Dialogue Agency

---
Go from Gorgonzola Focaccia Sandwich Recipe to
Gourmet Cheese Detective Home Page
---

Looking for something specific on GourmetCheeseDetective.com?
Enter your request below:

---
Follow The Gourmet Cheese Detective on Twitter: @The_Cheese_Tec
---